The Kuunika Project: Data for Action is a 4-year program funded by the Bill & Melinda Gates Foundation (BMGF), implemented by the Government of Malawi and partners (including Cooper/Smith). It aims to establish a strong base of high-quality, routinely-available data and an ingrained culture of data use among technicians and policy makers in the health sector, with HIV as a first use case.
As part of the Kunnika Project, Cooper/Smith has launched a "systematic analysis of key data users and decision-points." This analysis allows Kuunika Project planners to assess gaps, bottlenecks, and hone in on people and processes where investments will yield the greatest benefit.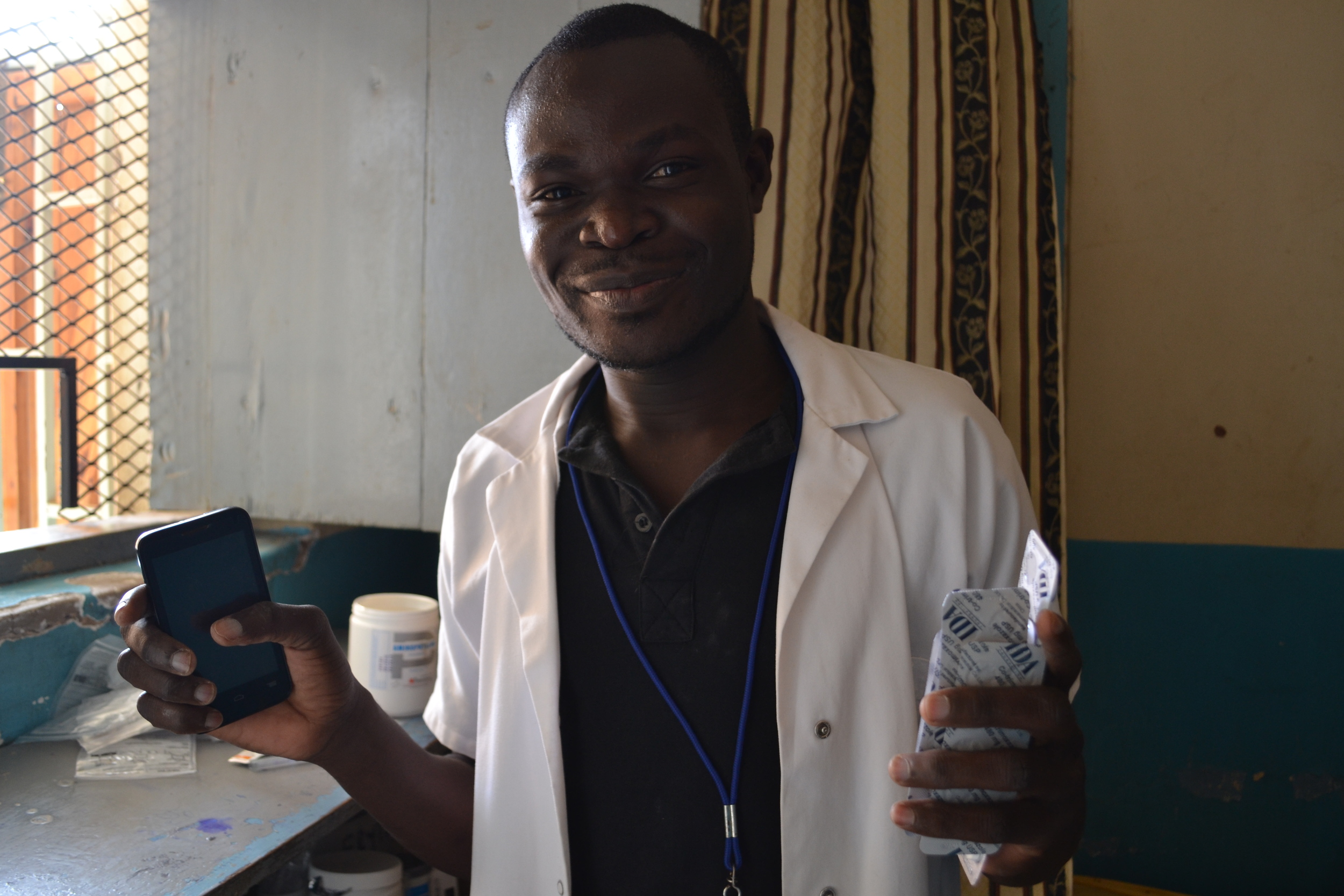 Christopher, a pharmacist, enjoys listening to Spotify on his smartphone while doing his work. While Andrea, our Lead Data Strategist, photographed Christopher dispensing lifesaving Antiretroviral Therapies (ART) to patients, they bonded over their similar tastes in music. Equipping health workers like Christopher with the mobile technology for tracking supply in his facility is a key improvement that we can make to strengthen Malawi's response to HIV/AIDS.
As the study has progressed, one of the key challenges we have faced is language. We conducted most of the interviews in Chichewa – the local language of Malawi. Many words and phrases do not translate directly or may have multiple meanings – for example the word "information" does not mean the same thing when directly translated into Chichewa.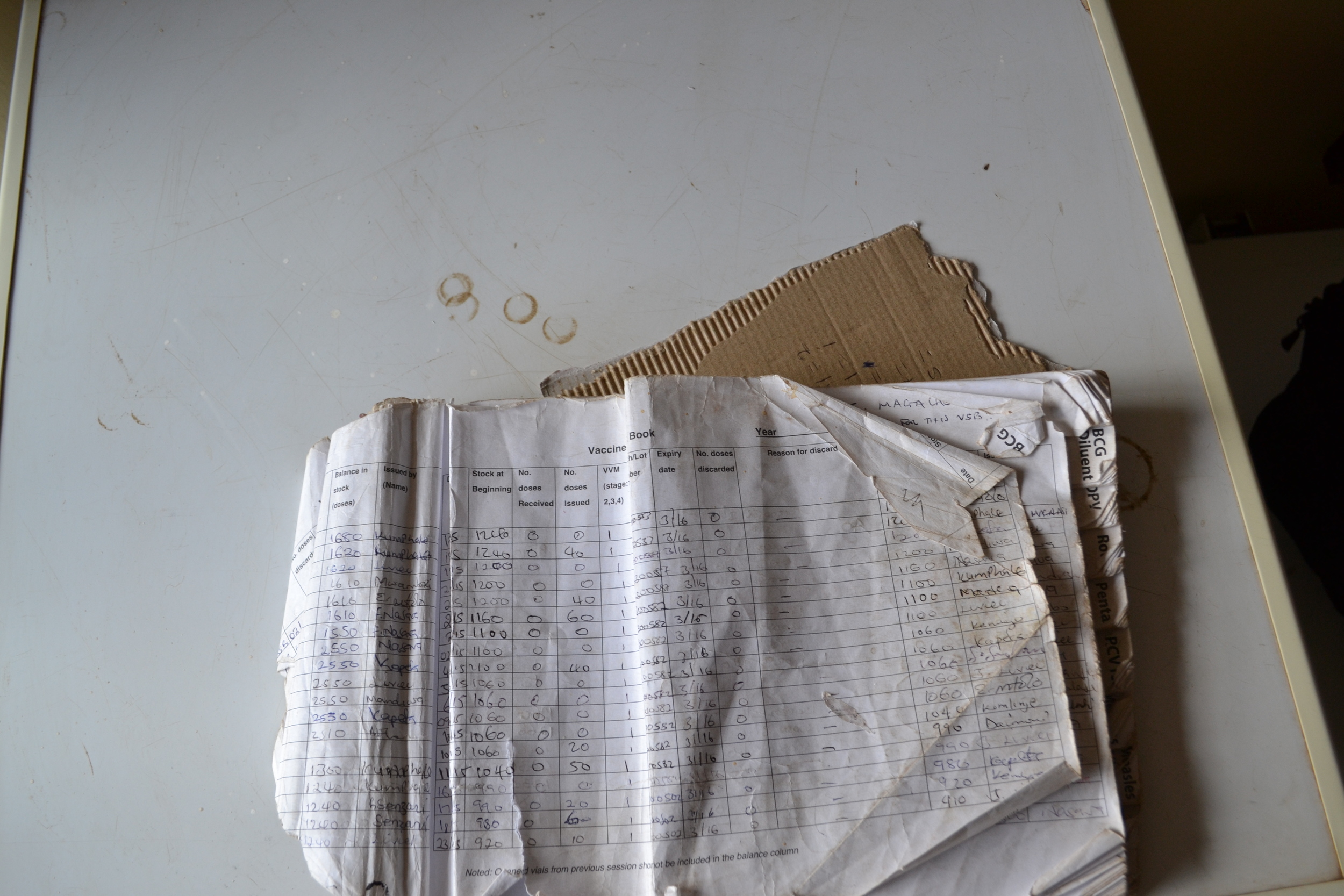 Andrea took this photo of a facility's tally sheet. She is often asked about security of digital systems and typically responds: "How secure are the current paper systems?" Many paper records are lost or damaged losing valuable information and creating inefficiencies in the system. While replacing them with digital systems creates new challenges -- we can do better than this.
We spent 2 days training the survey team on the interview tools. Many individuals on our team are students, nurses, or former district level team members. They are interested in learning more about how data is used in the health system and ways to improve access and use of information.
As we've been conducting our surveys and facilities, staff universally have loved working with electronic systems – they're keen to using technology to improve the services that they deliver, and manage the health of their communities.
Scanners, printers, and touch screens make registering and tracking patients in the electronic health system easier for the nurses, data clerks, and assistants that manage patients in clinics that have high volumes in Malawi.
In the beautiful district of Blantyre, Andrea took this photo of cloths blowing in the wind. These were brought by pregnant women to the clinic to use while giving birth. Women often have to bring all of the supplies, including sheets, to the clinic.
One of Andrea's favorite Chichewa phrases, "Mutu umodzi susenza denga," translates to "A single head does not carry a roof." You can't solve problems alone. This photo shows the importance of having technical support available for facilities. It is not enough just to give frontline workers technology – we need to ensure that they are supported and set up to be successful as they adopt new technologies. Partnership is key to implementing these systems and making sure that the data they are collecting is used to inform decisions at all levels of the health system.